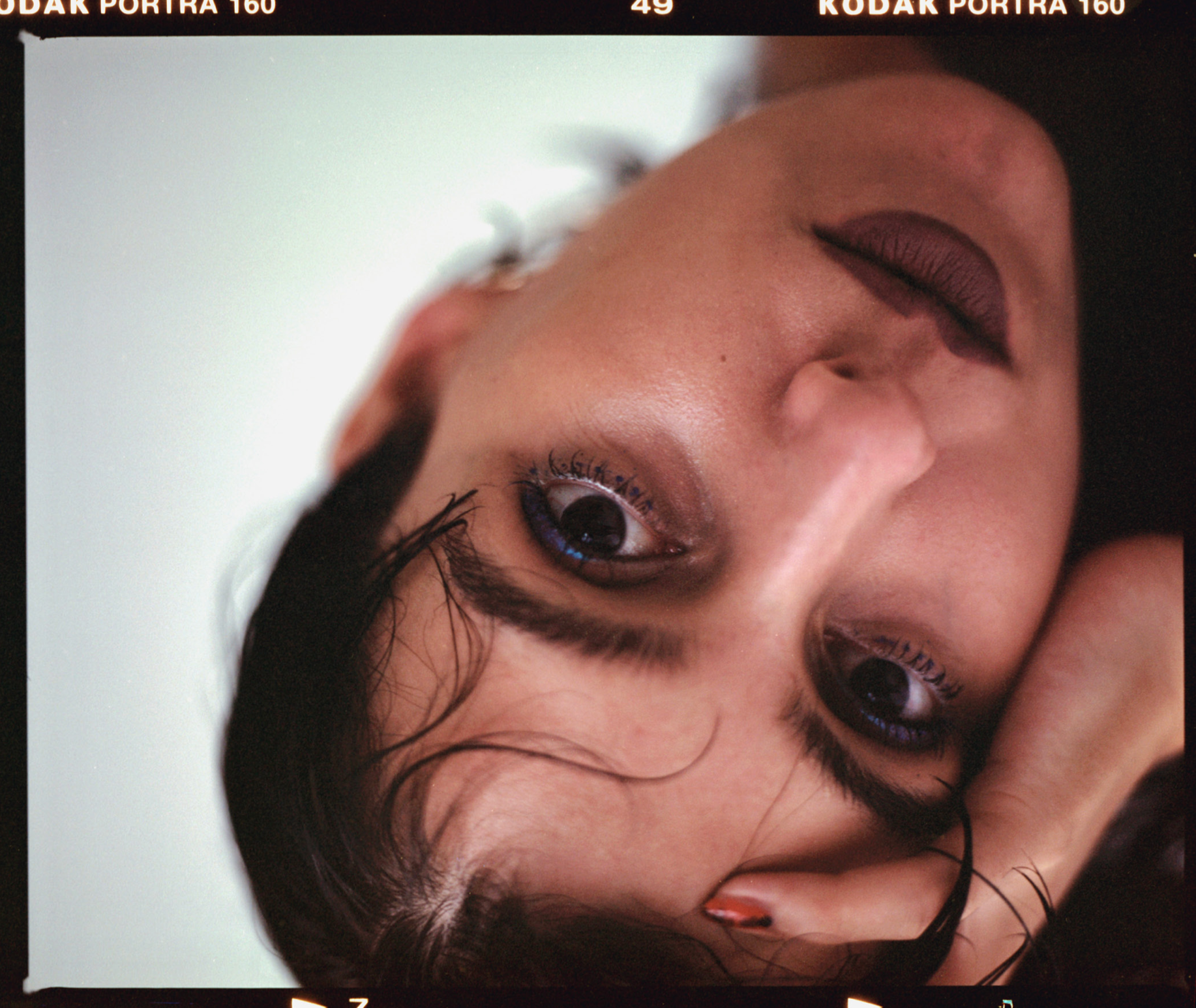 Born in 1995 who in her creative work uses film, photography, performance as well as
video-art and fashion. This modern synthesis of inter-media visual representations is perhaps
an attempt to discover the most appropriate form of artistic expression in the era of the ongoing technological revolution, when the progressive virtualization of the world leads to the reduction of the impact of an individual representation, and man gets lost amidst a multitude
of information and images, which he craves despite being aware of their surplus.

The manner in which these objects are presented is also significant, as the artist skillfully uses virtual space - including social media - to share her work. This form of recording
and transmission is inseparably connected with the content. 
The content - sometimes narrative, often socially involved - seems to be the reality processed
by the creator's ideological apparatus. It seems that the artist absorbs the social field,
processes the elements that are the most important from her point of view, and frames them in her art,  in which the ironic absurdity developed is combined with an exceptionally penetrating analysis of social anxiety.
Exhibitions, shows & contests
2021 Projekt Koyaanisqatsi (group video show), Teatr Studio, Warszawa
2021 BASSBUSBUTBEUYS (group show), Goethe-Institut, Warszawa
2021 Homeostasis Lab, group online exhibition, Brazil
2021 Kulturalna Czerwcówka (performance), Sokołowsko Laboratorium Kultury
2021 Długa Przerwa (performance), Komuna Warszawa
2021 VIDEONEWS, Galeria Labirynt, Lublin
2020 Finalist of New Moon Film Contest (newonce paper x moon films)
2020 Finalist of 7th Papaya Young Directors, Warsaw
2020 Jesteśmy Ludźmi (group exhibition), Galeria Labirynt, Lublin
2020 TU JEST POLSKA, group exhibition, Muzeum Azji i Pacyfiku, Warszawa
2020 WOLNOŚĆ SŁOWA, group exhibition, MD_S, Wrocław
2020 Hummus czy Performance Festival, Gdańsk
2020 Turnus, group exhibition, W orbicie słońca, Warsaw
2020 SORry LAB, group exhibition, Centrum Informacji, Warsaw
2020 3secs, group exhibition, Kolonia artystów gallery, Gdańsk
2020 OFFCITY, Pardubice, offline residency (Ł/USZKO project)
2019 KMAG group exhibition, Rabbithole art room, Warsaw
2019 Short to the Point (International Short Film Festival) - best music video award, Bucharest
2019 Finalist of 6th Papaya Young Directors, Warsaw
2019 Must See exhibition, Warsaw, Centrum Kreatywności
2018 Polski Sport Narodowy exhibition, Metro Centrum, Warsaw
2017 participant of Art&Fashion workshops, Poznań
2017 AI: Cyber Creative (group exhibition), Poznań
2017 Echoes of Memory, Gallery of Gunter Grass in Gdańsk
2017 UFO Visual Lab (group exhibition), Cracow Photography Month
2017 Surreal Vision (group exhibition), Rome
2017 Post-workshops exhibition with Azimuth Press, Gdańsk
2016 XXII International Contest of creative photography, Świdnicki Dom Kultury
2016 DEBUTS exhibition, Fotofestiwal Łódź
2016 DEBUTS, series of group exhibitions in Warsaw, Bydgoszcz, Wrocław, Krakow
2015 XIX Polish Portrait Contest, Trzcianka
2014 winner of  Photography Live Contest, Toruń
Publications
VOGUE Poland
KMAG magazine
Elle Poland
Aktivist Magazine
Label Magazine
Warsawholic
DEBUTS 
Cake Magazine, Coeval Magazine, NicOtine Magazine, Dwutygodnik,
Sicky Magazine, Contributor magazine, Kunst Magazine, Flanelle magazine, 
Newonce, Noizz, Kaltblut magazine, Knots magazine, Papaya Rocks,
Live&Travel, Bęc Zmiana, ASF