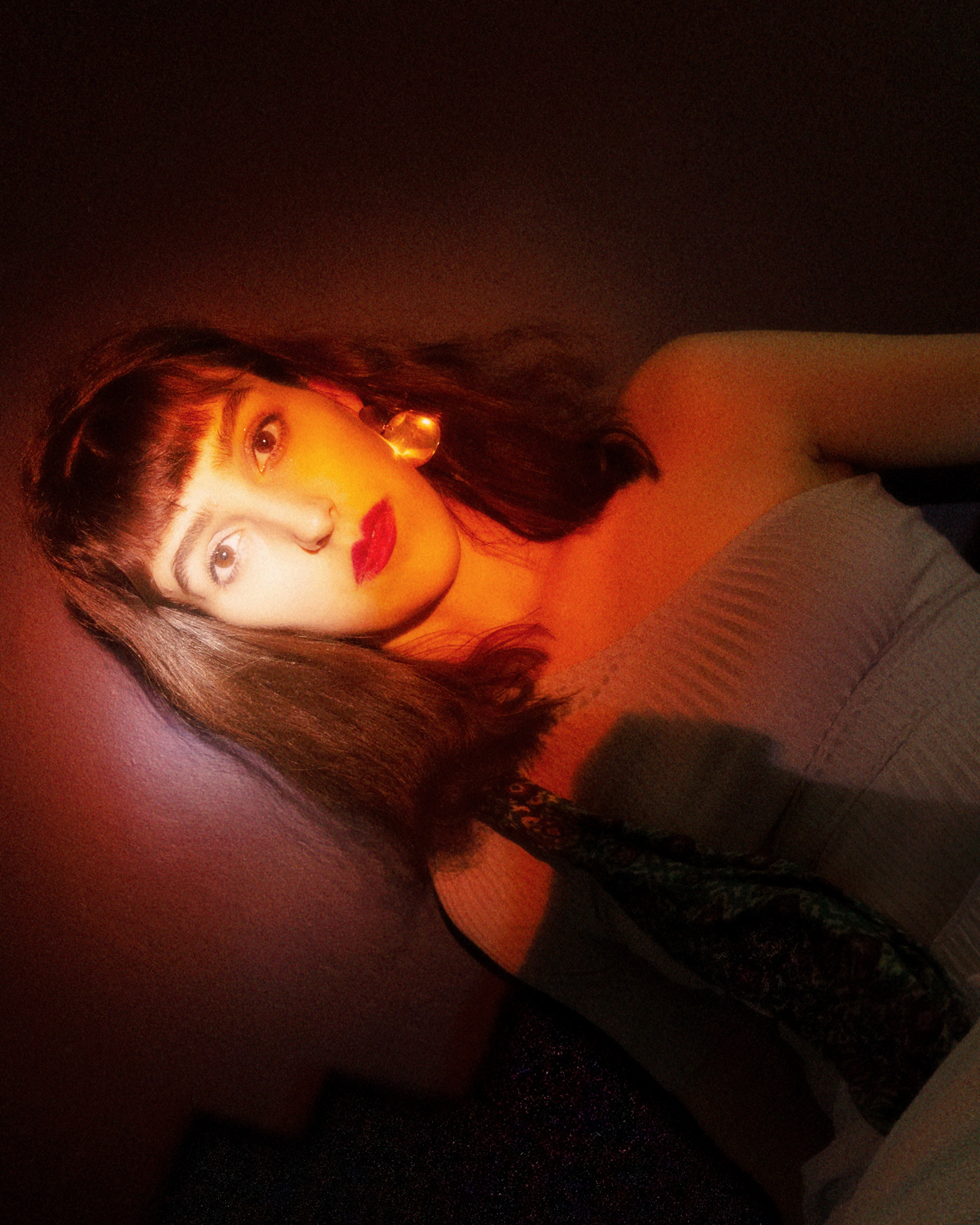 Born in 1995, a fashion photographer, director and generally speaking visual creator. Is currently studying Intermedia on Academy of Fine Arts in Warsaw.
Her interests include music, fashion, theatre and dance. This fascination has directed her into connected all these forms of expression and attempt to translate them into the media of film. Her work is both narrative and socially engaged.
The finalist of the 6th and 7th edition of the Papaya Young Directors. 
2020 Finalist of 7th Papaya Young Directors, Warsaw
2020 Turnus, group exhibition, W orbicie słońca, Warsaw
2020 SORry LAB, group exhibition, Centrum Informacji, Warsaw
2020 3secs, group exhibition, Kolonia artystów gallery, Gdańsk
2020 OFFCITY, Pardubice, offline residency (Ł/USZKO project)
2019 KMAG group exhibition, Rabbithole art room, Warsaw
2019 Short to the Point (International Short Film Festival) - best music video award, Bucharest
2019 Finalist of 6th Papaya Young Directors, Warsaw
2019 Must See exhibition, Warsaw, Centrum Kreatywności
2018 Polski Sport Narodowy exhibition, Metro Centrum, Warsaw
2017 participant of Art&Fashion workshops, Poznań
2017 AI: Cyber Creative (group exhibition), Poznań
2017 Echoes of Memory, Gallery of Gunter Grass in Gdańsk
2017 UFO Visual Lab (group exhibition), Cracow Photography Month
2017 Surreal Vision (group exhibition), Rome
2017 Post-workshops exhibition with Azimuth Press, Gdańsk
2016 XXII International Contest of creative photography, Świdnicki Dom Kultury
2016 DEBUTS exhibition, Fotofestiwal Łódź
2016 DEBUTS, series of group exhibitions in Warsaw, Bydgoszcz, Wrocław, Krakow
2015 XIX Polish Portrait Contest, Trzcianka
2014 winner of  Photography Live Contest, Toruń
Publications
VOGUE Poland
KMAG magazine
Elle Poland
Aktivist Magazine
Label Magazine
Warsawholic
DEBUTS 
Cake Magazine, NicOtine Magazine, Sicky Magazine
Contributor magazine, Kunst Magazine, Flanelle magazine
Kaltblut magazine, Knots magazine, Live&Travel, ASF